| | | |
| --- | --- | --- |
| | | |
Imara Jabali Donner (Kira)
Kira is a 24.8 inches tall, red wheaten RR-Lady, who is very well matching the breed standard. She has a beautiful head, a perfect Ridge with absolutely parallel Crowns and a complete scissor bite. Her very balanced body with good substance makes her an athletic and fit dog (so far Kira needed the Vet just for vaccinations).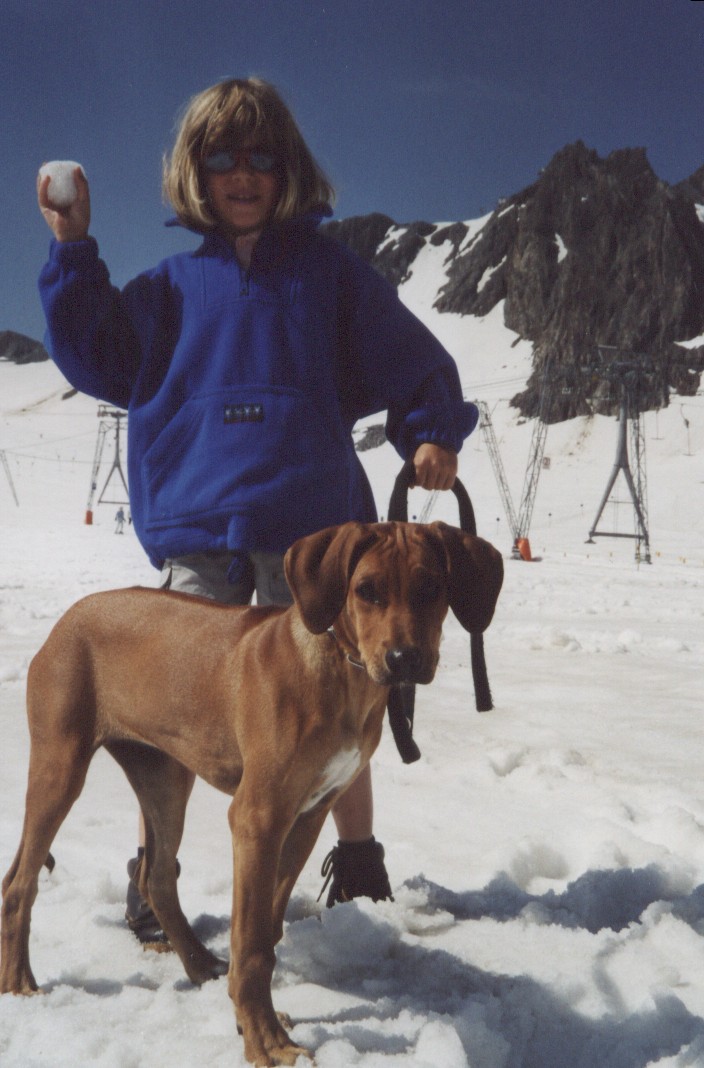 Right from the beginning we were enthusiastic about Kira's very friendly and outgoing temperament and her beautiful head with eyes and a look you can not resist. Her father, the International Champion Lionhunt Dayimane Umvuma is imported directly from South-Africa; her mom is from a German Kennel, where Kira's 13 year old grandma is still living today
Kira passed the German breeding test (DZRR/VDH) which consists of a confirmation check and a test on temperament.
On June, 8th 2003 Kira gave birth to 11 Puppies (all with ridge). She had her second litter with 13 puppies (all with ridge) on February, 28th 2005. Both times she was a great mum and to most of the puppies she passed on her very nice head. More information about these litter under 'Litters'.
The evaluation of Kira's excellent X-rays ratings:
HD-A1 (Hips OK, no HD)
OCD-frei (shoulders ok, no OCD) Pedigree Kira
ED-frei (ellbows ok, no ED)
Kira is very friendly with people and by how she acts with Dalila she proves every day her confident and calm character. In spring 2009 almost 4 years after her second litter she became a mom for the very last time and gave birth to eleven healthy little Ridgebacks (for more information please check under 'Litters').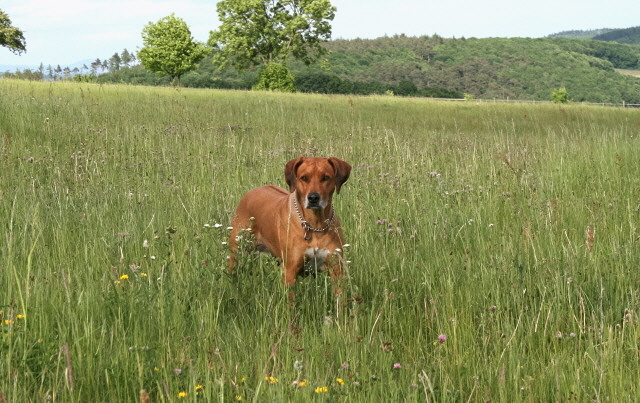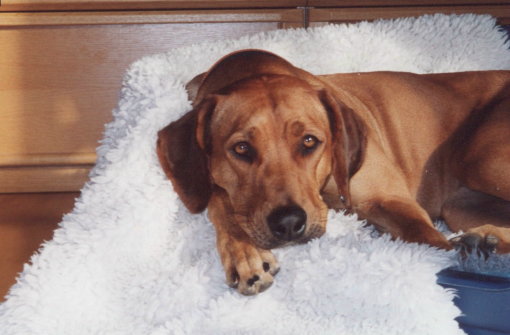 -----------------------------------------------------------------------------------